Coding is undoubtedly the most valuable skill set for any profession in today's world. It teaches kids about logic and problem solving, which are important skills to build up any career in today's world.
Get A Headstart On AI !!!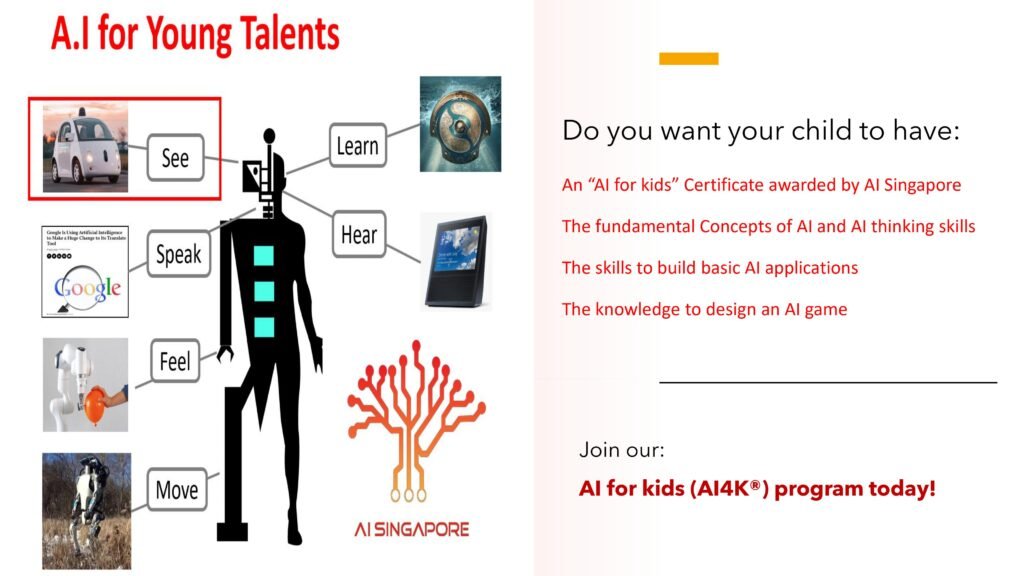 Get a headstart on AI!!!
Am I too young for AI? NO ! you are not.
In the past few years, technology has touched all spheres of life.
AI will be used heavily in future. Whatever career field you choose in future, knowing AI and its capabilities will help you to Excel.
Headstart with Devyatech Classes !!!
Get certified by AISINGAPORE